Save the date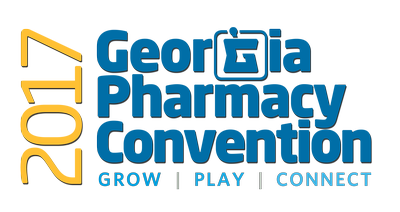 Omni Amelia Island Plantation Resort
June 15-18, 2017
Registration opens: March 1
Looking ahead
Georgia Pharmacy Convention 2018:
Omni Nashville, Nashville, Tennessee
June 20-24
Georgia Pharmacy Convention 2019:
Omni Amelia Island, Amelia Island, Florida
June 12-16
Georgia Pharmacy Convention 2020:
Omni Grove Park Inn, Ashville, North Carolina
June 17-21
Georgia Pharmacy Convention 2021:
Omni Amelia Island, Amelia Island, Florida
June 16-20
Watch your e-mail and this space for more details soon!
General Sessions
Get motivated, informed, and a peek at tomorrow's innovations.
THURSDAY JUNE 15
Terry Watson: Millennials, GenXers, Boomers, and Beyond:
How Not to Become Roadkill When Crossing the Generational Divide
FRIDAY JUNE 16
Tripp Logan: Impacting Health Care Quality and Value
with a High Performing Pharmacy Team
SATURDAY JUNE 17
Ashish Advani moderates:
Research Showcase: Innovations in Diabetes Treatment and More,
from Georgia's Schools of Pharmacy
Want to exhibit?
Smart move: It's a great way to reach hundreds of Georgia's most engaged pharmacy professionals. We've got a detailed exhibitor kit for you and plenty of ways to get your brand out there — contact Verouschka Whigham at vbwhigham@gpha.org or (404) 419-8102.
Something about Amelia Island
Need to plan ahead or convince your significant other to join you? Check out these links to all there is to do on Amelia Island: