Looking to download a presentation? Just go to the session page -- if there's a PowerPoint or PDF version available, it will be linked right there.
Looking for a CPE survey to get credit? Click here for links to all of them.
Grow
Lively general sessions
The anchors of the 2016 Georgia Pharmacy Convention are our three general sessions, flanked by hours and hours of CPE. Grow with...
• Pharmacy in the Age of Uber featuring healthcare management expert Allison Linney
• The Provider Status Show featuring NASPA EVP/CEO Becky Snead
• Innovation Showcase: Five Pharmacists Who Are Paving the Way to Provider Status in Georgia featuring NASPA Director of Policy and State Relations Krystalyn Weaver

CPE and more CPE
Bottom line: You can easily acquire 15 hours of CPE at the convention, choosing from the more than 35 hours we're offering. These are topics you want and need — we know because we asked.
We're talking courses in management skills. Georgia pharmacy law. New drug updates. Provider status. And more. Lots more.
Just a sampling:
Biosimilars
MTM and diabetes
Antimicrobial stewardship
Better physician-to-pharmacist communication
The opioid overdose epidemic
Reimagining your scope of practice
Cannabinoids and kids
Yeah, we've got you covered.
Play
Dining and drink
With more than 250 restaurants — plus bakeries, farmers' markets, pubs, and gourmet shops — Hilton Head Island is a culinary bounty.
From the freshest seafood around to an elegant candlelight dinner, when it comes to dining on Hilton Head Island, there's something for every palate and every budget.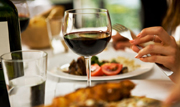 Fun at the resort
The Hilton Head Marriott Resort is newly renovated and it's gorgeous. Just on the premises you'll find two pools, tennis and golf, a gym, a spa, and just that gorgeous beach to explore.
Speaking of which, this year, our president's welcome is a family-friendly beach bash, featuring a live band and lots and lots of finger food that everyone in the family (yes, bring your kids) will enjoy.
Right nearby
All of Hilton Head is your oyster (literally, if you like). Within minutes of the resort is fun for everyone of every age and taste: biking, music, sports, shopping, museums, theatre, and more...
What more? How about fishing and kayaking, guided tours, more than 350 tennis courts and 24 championship golf courses. You won't be bored, that's for sure.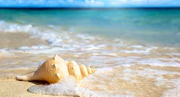 Connect
Meet and greet
With hundreds of pharmacy folks from all over Georgia in one place, the Georgia Pharmacy Convention is perfect for meeting old friends, making new ones, sharing stories and gossip... and maybe even making some deals.
From our PharmPAC reception to the academy luncheons to the halls between events, you'll meet other folks in your practice setting from across the state — time to talk shop and compare notes.
The Expo Hall
With more than 80 vendors from across the country, The Georgia Pharmacy Convention's expo hall is one of our biggest ever. Walk the paths, stop in and see first hand the best and latest products and services for pharmacies and pharmacists.
And don't forget the swag, samples, and other goodies you can pick up, from giveaways to booth contests and more. (Be prepared for "Mom! Dad! You're home! What'd you bring me?")